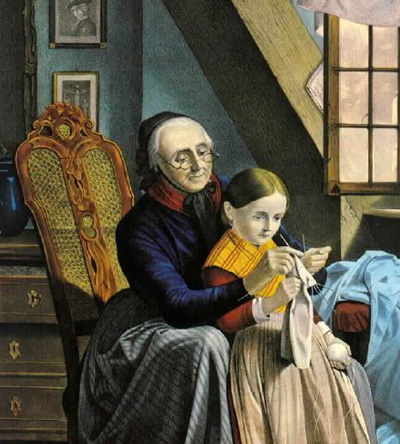 Sermon In A Stocking
The supper is over, the hearth is swept,
And in the wood-fire's glow,
The children cluster to hear a tale
Of the time so long ago.
When Grandmamma's hair was golden brown
And the warm blood came and went
O'er the face that could scarce have been sweeter then
Than now, in its rich content.
Continue Reading.