I hope that I haven't posted this article before. I couldn't find it on my blog, so hopefully it isn't a repeat. :-)
----------------------------------
The Mouth of A Priest – How Does Your Speech Represent the Lord?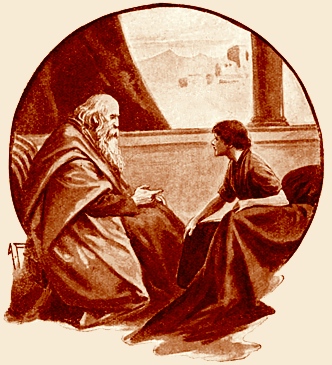 Malachai 2:7 For the priest's lips should keep knowledge, and they should seek the law at his mouth: for he is the messenger of the LORD of hosts. 8 But ye are departed out of the way; ye have caused many to stumble at the law; ye have corrupted the covenant of Levi, saith the LORD of hosts. 9 Therefore have I also made you contemptible and base before all the people, according as ye have not kept my ways, but have been partial in the law.
This is a very interesting passage of scripture. I'm sure some "men of God" would be quick to apply verse 7 to themselves; but then there are verses 8 and 9. :-) There is a serious responsibility that goes with this.
Peter tells us in his epistle, But ye are a chosen generation, a royal priesthood, an holy nation, a peculiar people; that ye should shew forth the praises of him who hath called you out of darkness into his marvellous light: 1Peter 2:9 We are all of the royal priesthood now, and so this passage applies to every believer, though we know this passage specifically applies to the priests of Old Testament Israel.
Sad to say, many Christians do not know the word of God, so people cannot seek it at their mouth. Many think that "the preacher" or "the pastor" is "the messenger of the Lord"…