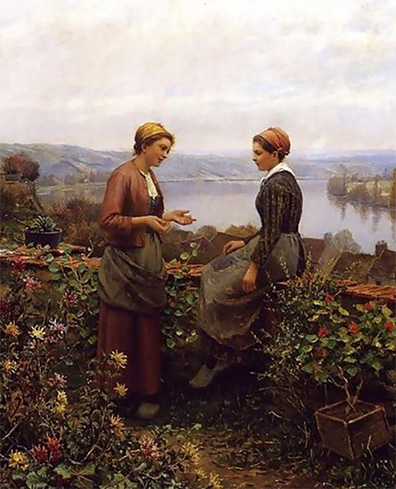 Excerpt from "Gossiping" by Daniel Ridgeway Knight
We were very busy last week and had company over the weekend, so I am sharing another poem with you today. This one tells about a little lie and what became of it. It is very thought provoking.
A Little Lie
A little lie was born one morn,
A feeble fib so white and small,
It seemed too weak a thing to live,
Too innocent to count at all.